Data Center Serbia for the Social Sciences (Institute of Economic Sciences, Belgrade), in collaboration with the CESSDA ERIC Training Group, the Croatian Center for Social Sciences (Faculty of Philosophy, University of Zagreb) and the Archives of Data in Social Sciences of Northern Macedonia (Institute for Sociological and Social Studies) Political and Legal Research, Skopje), organized a regional roundtable entitled "Legal and Ethical Constraints on the Management of Research Data and Open Science in Southeastern Europe" on December 11, 2019 at the Institute of Economic Sciences.
The event was opened by Aleksandra Bradić-Martinović, Head of DCS.
Dr. Valentina Janev on behalf of the LAMBDA consortium participated in the roundtable where very sensitive topics related to the implementation of GDPR (General Data Protection Regulation (EU) 2016/679 (GDPR)) in Serbia and the Region were discussed. 
Anne-Mette Somby, CESSDA ERIC gave an introductory talk on GDPR and its implementation in data sharing in social sciences and presented the Data Management Expert Guide - an online tool to make research data FAIR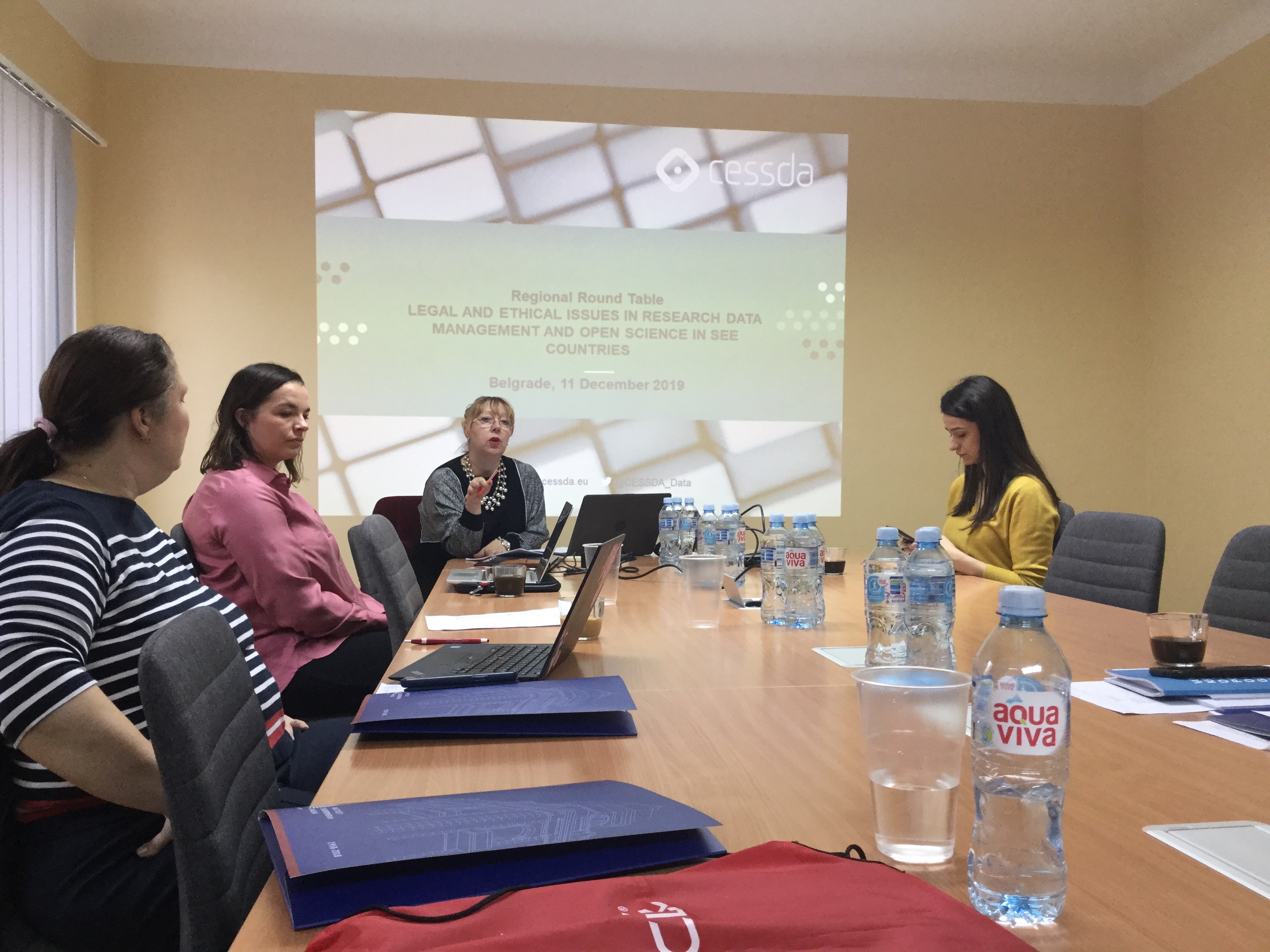 Irena Vipavc Brvar, Head of Department Social Sciences Data Archive of Slovenia moderated a session on Social Science Data Archives and Research Data Management, see Figures bellow.