We're pleased to announce that the LAMBDA Kick-off meeting was held in Belgrade, Serbia, on 17 and 18 September 2018.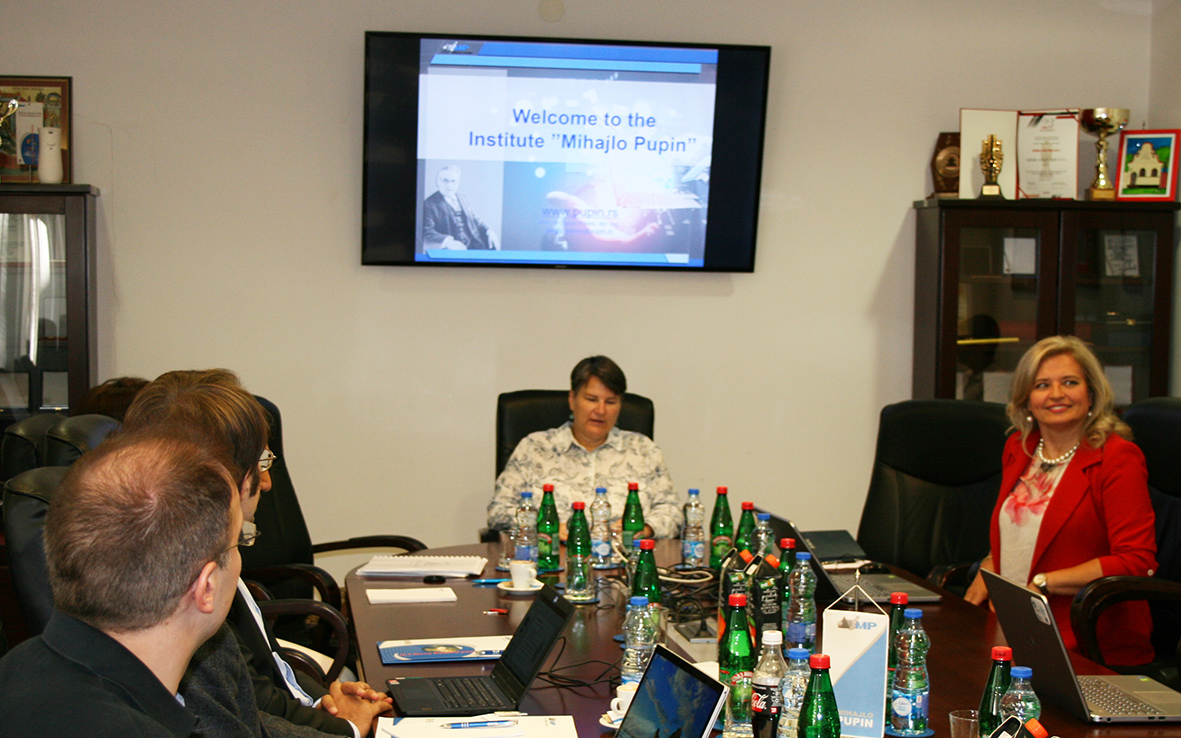 The Meeting was opened by Prof. Ivanka Popovic, Rector of the University of Belgrade.
Within the LAMBDA project (Learning, Applying, Multiplying Big Data Analytics), a set of coordination and support actions has been initiated in PUPIN that will result in an upgrade of the CoE for Semantic Web technologies with
science capacity

in domain of Big Data, Analytics, Semantic technologies and Applications;

innovation

and technology transfer capacity in related fields of application.
The project will implement an Experts Exchange Program that will strengthen the partnerships and support mobility and expert exchange, knowledge and technology transfers between Serbia (PUPIN) and respectable EU research institutes (Fraunhofer Institute for Intelligent Analysis and Information Systems) and universities (University of Oxford and University of Bonn).
During the two-days meeting, the consortium partners discussed the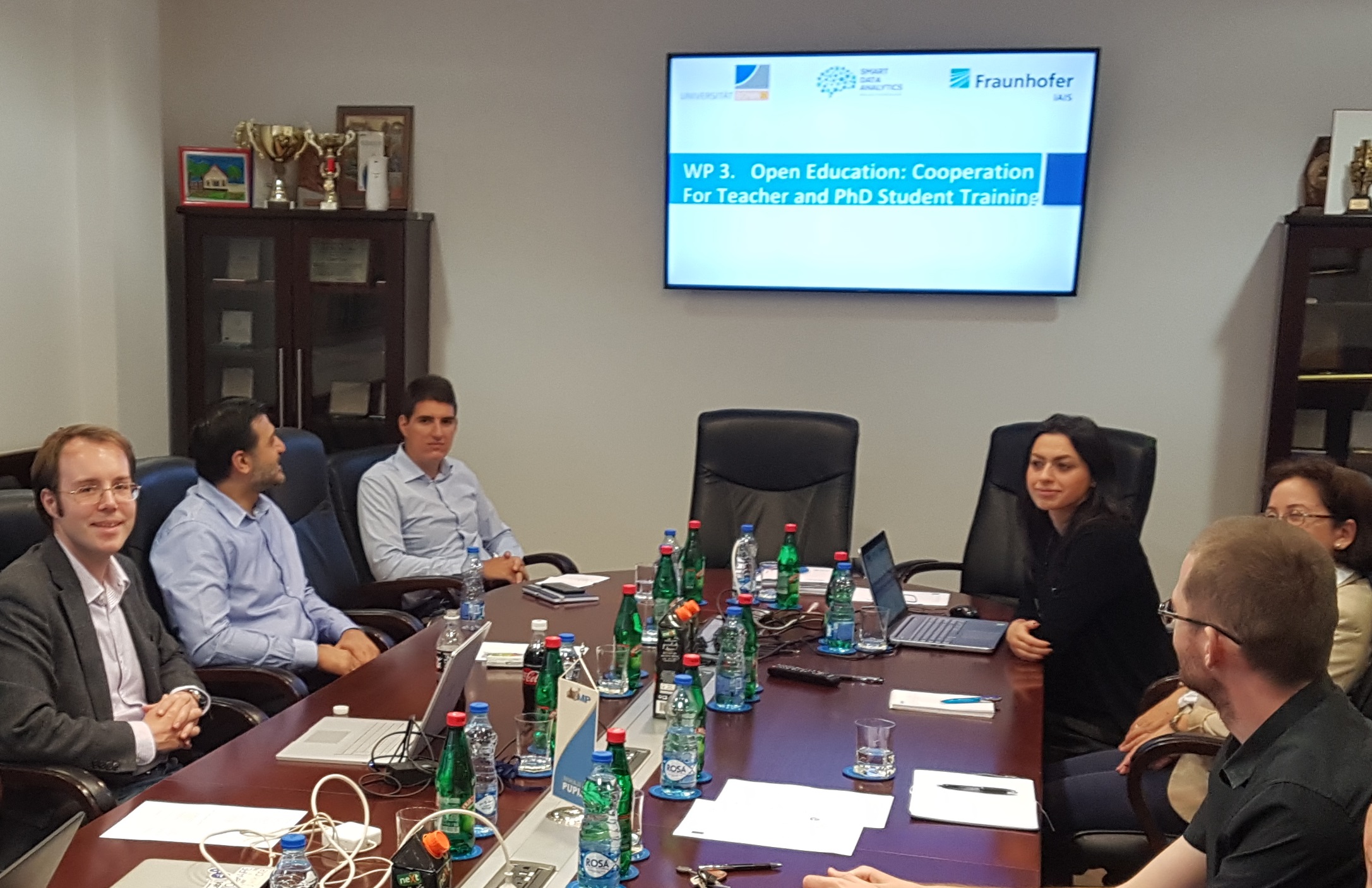 Education and RTD Needs  (PUPIN and the Region) (session organized by Sahar Vahdati)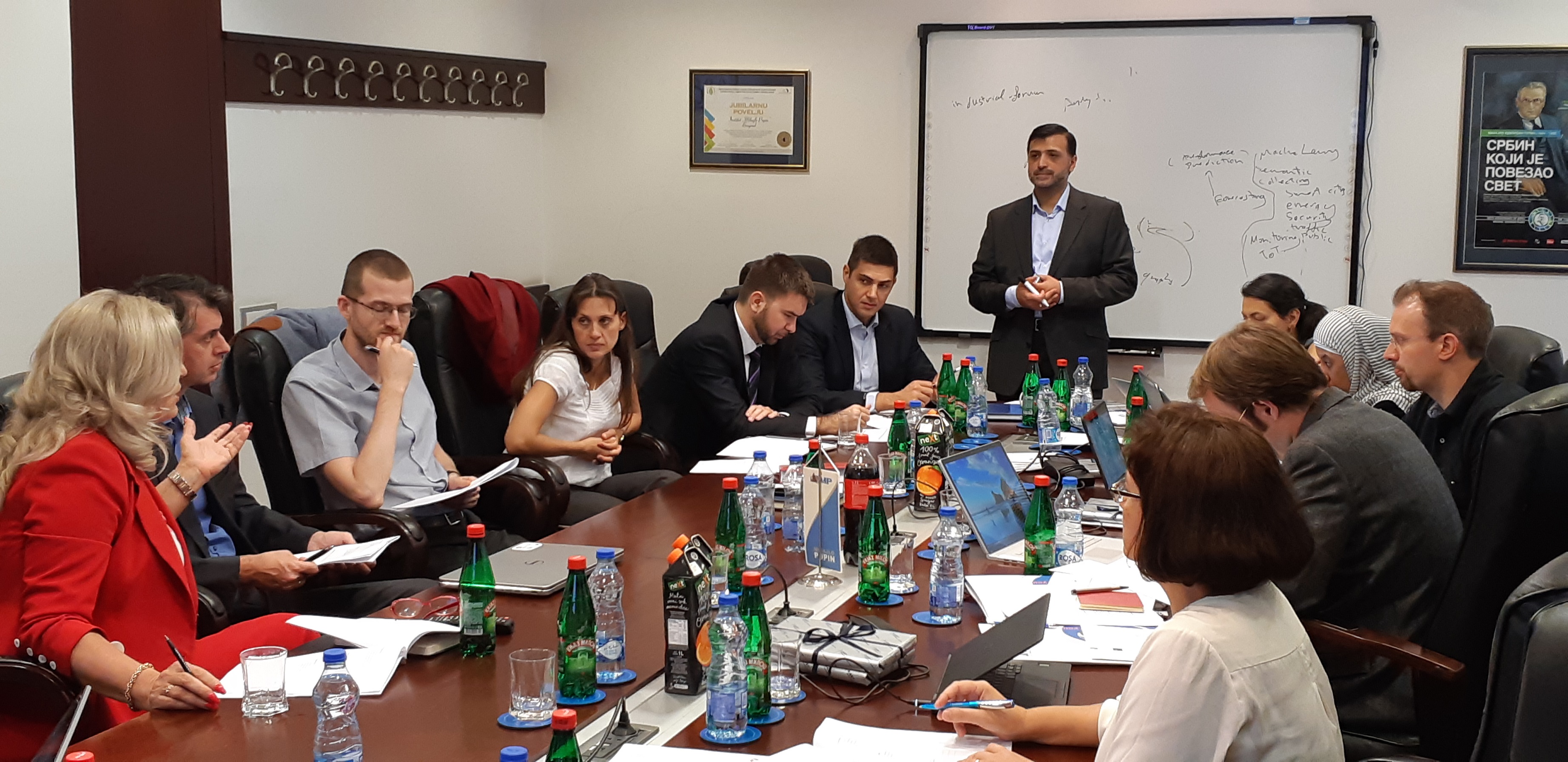 Strategic Capacity Development Plan for PUPIN (session organized by Mohammad Nammous)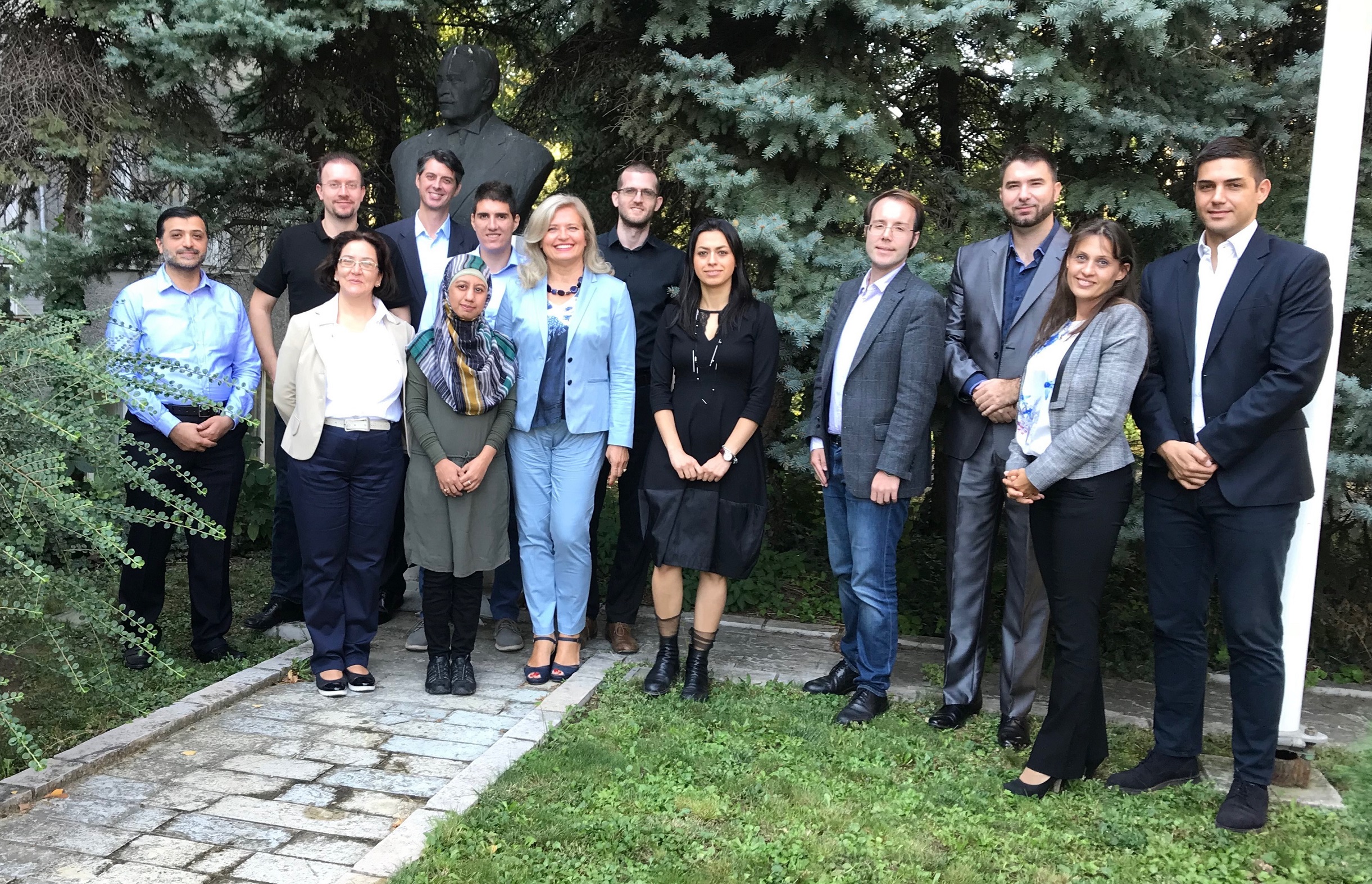 LAMBDA Consortium - Group Photo in front of the Mihajlo Pupin (1854 -1935) monument.